What are the best plus-size bras for every day? Over the years, these are the four bras that I wear for every occasion; a comfortable everyday bra, multiple strapless bras, a plunge bra, and a supportive sports bra. Finding comfortable plus-size bras can be challenging, bra's that won't dig into your sides or straps that kill your shoulders. Also, wouldn't it be nice if they were beautiful too? Don't worry I'm sharing my favorite bras for 2022 and they are all available online.
As a woman that wears a 40DDD, I'm always looking for beautiful plus-size bras. Over the years, plus-size intimates, like bras, panties, and lingerie, have come a long way in the style category. Driven by the body positivity movement, plus-size women are demanding lingerie that looks and feels great without breaking the bank. In this post, I've rounded up four must-have beautiful plus-size bras under $100.
Plus Size Full Coverage Bra for Everyday Comfort
My go-to everyday bra is the Matilda by Elomi, the romantic embroidery trims the cups and elevates the aesthetics of this underwire bra with supportive cups that provide a beautiful full-figure lift. As this brand uses international sizing I would recommend using Elomi's size guide or having an in-store fitting at one of their retail partners like Nordstrom. Trust me; I understand how the in-store experience at some retailers can leave little to desire, but most people are wearing the wrong size bra.
How to Measure Your Bra Size at Home, the Right Way
If you prefer to take your bra measurements at home, Buzz Feed has a helpful step by step guide on "How to Measure Your Bra Size at Home, the Right Way" Photo Credit: Buzzfeed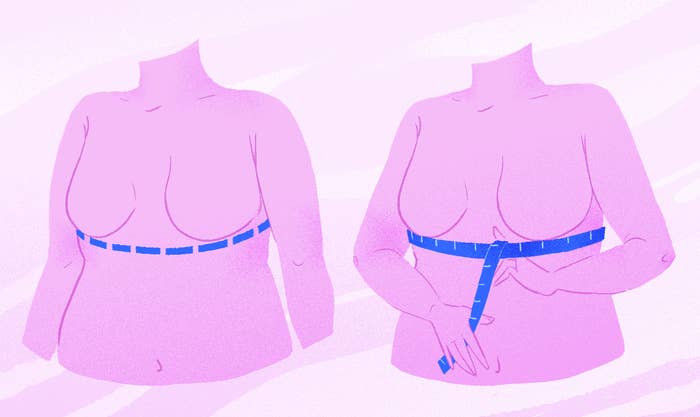 STEP 1: MEASURE YOUR BAND SIZE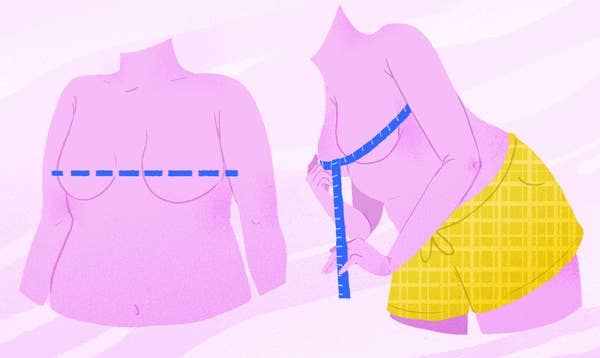 STEP 2: MEASURE YOUR BUST SIZE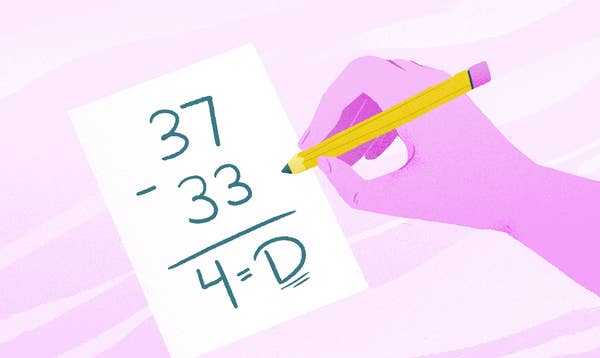 STEP 3: FIND YOUR CUP SIZE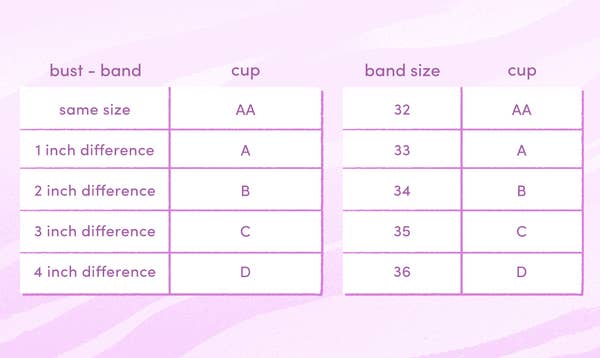 STEP 4: PUT IT ALL TOGETHER
Plus Size Strapless Bra That Stays Up!
Finally, a plus-size strapless bra that stays up! The multi-way boost strapless bra by Lane Bryant gives the girls a boost with built-in padding and stays in place without any silicone lining. If you only bought one bra, it would be this one because the removable multi-way straps give you seven ways to wear this convertible bra for maximum versatility.
This is my everything bra and the one I wear most!
The Plunge Bra That Lifts for Plus Size
We all want a beautiful bra that offers boost and support. Are you ready to meet the ultimate plunge bra? With slightly more than medium coverage this bra is your solution for plunging necklines. The boost push-up lining offers a natural lift. This plunge bra for plus size also features a U-back design with help reduces bulges for a smooth silhouette.
This plus-size plunge bra also comes in a beautiful range of neutral colors, my favorite is Tiramisu.
Plus Size Sports Bra with Support
The Elomi's Energise Sports Bra features a unique non-compression design with side support that is perfect for high-impact activity. Complete with a clever J-hook fastening to offer added support in a racerback style. Elomi's plus-size sports bra comes in four patterns and the microfiber fabric wicks away moisture from the skin.
For more style inspiration and to check out my OOTD's (outfits of the day) on my Shop My Looks page. And more daily vlogs, hot deals, and more follow me on Instagram. 
Most importantly, remember to #GoLiveLifeOutLoud and then come back and tell your girl all about it!
xo, CanDe